"それは、禁じられた合体─
This is, the forbidden union"
―Series catchprase
Aquarion EVOL (アクエリオン EVOL, Akuerion EVOL) is a 2012 Japanese anime television series. It is the sequel to Genesis of Aquarion and premiered on TV Tokyo on January 8, 2012, as an hour-long special that combining the first two episodes in a single broadcast. A sequel titled Aquarion LOGOS, started airing in July 2015 along with a crossover OVA to celebrate the franchise's 10th anniversary. The series is licensed in the US by Funimation.
It has a manga adaption by Aogiri, and a novel adaptation written by Yasujiro Uchiyama and serialization by MF Bunko J.
Plot Summary
Twelve thousand years after the events of Genesis of Aquarion, mankind living on the planet Vega (ヴェーガ, Vēga) is threatened by a new enemy from the planet Altair (アルテア, Arutea) whose female population was wiped out by a mysterious disease. The Altians using their "Abductors", just like the Shadow Angels, invade the cities in Vega to kidnap its inhabitants looking for females strong enough to survive the inter-dimensional travel back to Altair to ensure the preservation of their race.
To defend against the invasion, the Neo-DEAVA (ネオ ディーバ, Neo Dība) organization establishes two teams, one composed of only males and other of only females, each one piloting their own giant machines called "Aquaria". To protect his new friend Mikono, teenager Amata Sora makes use of the power he has kept in secret his entire life and by combining Vectors with male and female pilots into one single robot; the legendary Aquarion is reborn once more.
Music
Opening Themes
Ending Themes
As with the original series, Yoko Kanno composed the theme music and soundtracks. Gabriela Robin wrote the lyrics to both of the theme songs.
Insert Songs
Trivia
The series is set 24,000 years from when the Shadow Angels fought in Genesis of Aquarion.
External Links
Trailers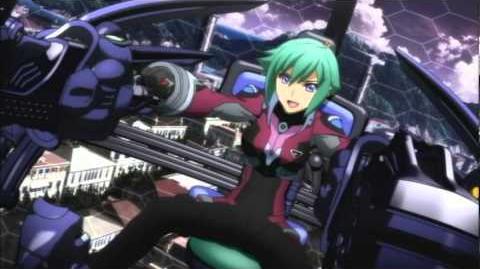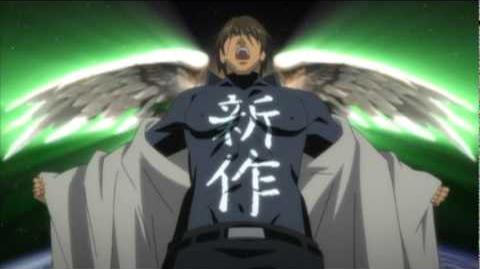 Community content is available under
CC-BY-SA
unless otherwise noted.